In praise of Tyfon, King of Greens!
Back in the summer of 2008 when I was first ordering plants for our winter garden, I came across an item called "tyfon" or "Holland greens." It was in the section of the Territorial Seed catalog devoted to cover crops, and indeed when the seed packet arrived it said "EDIBLE GREEN MANURE." How appetizing! But in farming lingo, a "green manure" is just a cover crop that improves the soil... multiple sources said that tyfon could be eaten by people as well as animals, so I ordered it, along with several other crops that Territorial promised were winter-hardy.
Ben
Thu, 07/08/2010 - 13:47
I've been seeing magazine and newsletter articles for some time promoting the new "smart" surge protector that shut off power to peripheral devices when a "master" device is turned off, but I figured we didn't need one because we usually turn off our power strips manually. In practice, though, we often weren't turning off the one in the living room, because we'd turn off the TV with the remote and then walk away, go to bed, etc. So I decided to pick up a Philips model for $20 at Wal-Mart and see what the Ki
This is a response to a blog post called "When will White People Stop Making Movies like Avatar?" by Annalee Newitz. The post made me upset when I first read it, but I hadn't seen Avatar yet, and besides, her argument is protected by the good old rhetorical ploy, "If this makes you feel defensive, you must be a racist." Now that I've seen the film, I disagree more strongly on a number of po
My mother's new album of stories and songs is now available on CD Baby!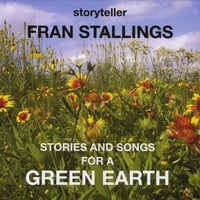 You can download individual tracks for $.99 or the whole album for $9.99, or buy a disc for $12.97. More information about the disc is available on her Web site.
Garden 2009 report
In preparation for tomorrow evening's Green Living Emporia meeting, which may or may not actually happen, here's a list of plants we grew in the garden's first year:
Ben
Wed, 09/16/2009 - 15:28
Kansas City Urban Farm tour
So back in June, we went on the Kansas City Urban Farm tour, and Jessie posted the photos quite a whle ago, but I just got around to posting the videos. Here they are:
Ben
Sun, 09/13/2009 - 13:45
So as some of you know I am taking Mental Health Counseling courses this fall. I am going to be working on getting a Mental Health Counseling degree so I can become a licensed counselor in Kanas, one of the five hardest states to become licensed in.
Simon has always scooted the water dish. Ever since he was a kitten, he's spilled water on the floor by scooting the dish around with his paw. I tried heavier dishes (but then you have to lift them to the sink), I tried putting obstacles in the way (but he can lift the bowl out), I tried putting heavy objects on top (but then you have to move them to get the dish out), I tried putting the dish inside a larger tray (but then it gets scummy an